I was looking to post some new information in and well...there were like 5 of them. So I thought we would follow the example of the Comic boards and make an individual board to cover all the Marvel 3.75 lines including MU and the movie lines like X-Men Origins, Spider-Man, and Iron-Man2.
I know people may pop in here that are sad-faced about the state of the Marvel Legends line and be unwilling to give in to this more playable and interactive scale, but they are the ones missing out.
There are tons of figs out and the announcement of the Thanos Fig has me pretty excited. I can't wait to get my 19" Galactus from SDCC but this is the sickest variant figure that I have seen so far.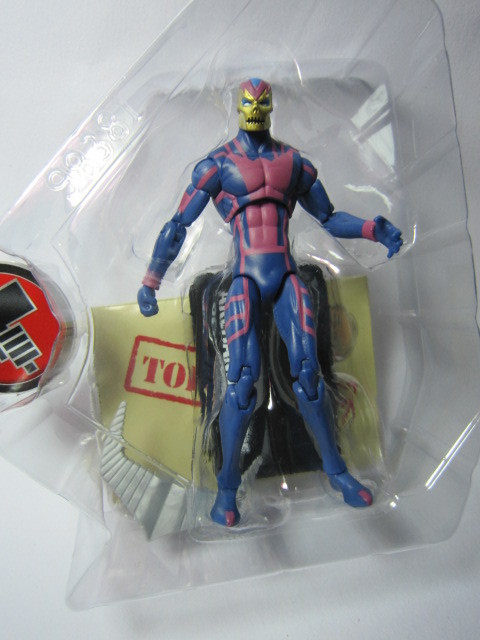 So super sick, Horseman of Death Archangel with retracted wings. The regular one is hard enough to find right now....who knows what this one will go for. Flame-on Human torch is going for $50+ right now, and that one seemed more common than the Classic costume Ms. Marvel and we haven't even seen the variant Warpath or Vision on shelves or in the market yet really.