I was wondering if anyone else has read the Battlestar Galactica comics yet?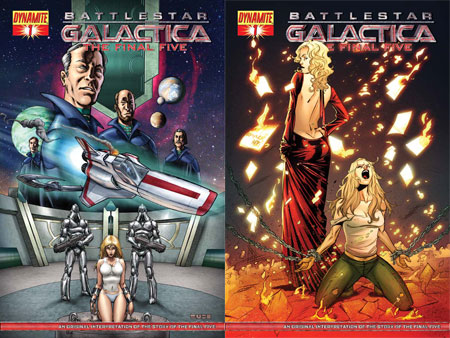 I have read The Final Five collection and Starbuck and Helo Origins
I had a question I had wanted to ask other BSG fans but when I have gone to other forums it seemed that no one even acknowledged the comics or anything.
My question is as follows:
Spoiler:

Is Starbuck suppose to be some reincarnated version of Pythia? In the comic they show Pythia meeting with the Cylons dressed in a Pilot suit and in a Viper, the very same way Starbuck was seen on the destroyed Earth in the TV series.
There just seems to be a lot of similarities between the two.